Accommodation
Michel Chalets Maleny Accommodation
Michel Chalets were created to satisfy your need for relaxation and tranquility. Set a midst towering pines on 50 acres, each chalet has its own private space.
The Old Farm House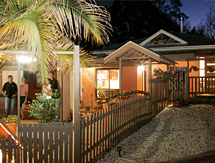 Ideal for your wedding party, family gatherings or getaways where parents can relax just as much as the kids, groups of friends hoping to catch up, unwind, have a few laughs and soak up the atmosphere
What a great place to enjoy family.Thank you for your warm hospitality and making our stay enjoyable. The pool area was fabulous. What a view! " – The Keeg Family
Magnolia Honeymoon Log Cabin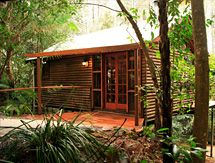 Magnolia Log Cabin's bed and bathing area – such an intimate setting in natural surroundings turns dreams into reality.
" Pure heaven like a little Baltic cabin in the woods lovely log fire, indulgent spa, fantastic hospitality and all in picturesque Maleny "- John and Vaike
Honeysuckle Honeymoon Chalet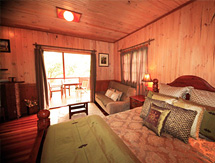 Facing open sunny pastures and backing onto a cool moist rainforest the Honeysuckle cabin can only be described as being caught between two worlds.
"Sometimes when you travel you stumble upon a great "find" This stay was one of them. A beautiful place to relax & great hospitality" – Lyn
Rosewood Garden Cottage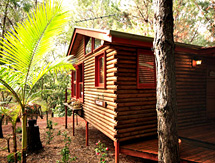 The interior of "Rosewood Cottage" exudes olde-worlde charm with polished timber floors complimenting the unique, hand-crafted timber furnishings.
"Michel Chalets is THE place to stay, When one wants to really getaway! The delightful cabin and the kindness of the host, this is what we enjoyed the most! A warm welcome and nothing did we lack, Rest assured my friends we are coming back! "- Bevelley and Steve
Lavender Garden Cottage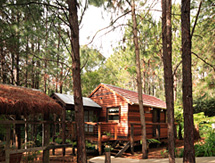 "Lavender Lodges" hand-crafted queen-size bed – which you can enjoy along the rustic log fire, large screen television and video and CD player.
"Hidden in a quaint cottage amongst the lush green, for the whole weekend we were never seen! – Lupe